The Wexford Carol (Tom Billy's Jig)
Release Date: 2020 & 2023 | Palette Records
Formats:  Digital Release
For licensing info. Email: info@paletterecords.net
Spatial Audio files can be played the same as you would any standard stereo file. For the best immersive experience, listen on headphones or earbuds.

"The Wexford Carol (Tom Billy's Jig)" is a traditional Irish Christmas Carol. This was originally released just before Christmas 2020 and has now been re-released in Dolby Atmos/Spatial Audio for the 2023 Holiday Season. This song carries on the Celtic/Folk style of Debra's "Blue Sun Rises" album.
Scroll Down for to view Videos, Lyrics & Credits
The Wexford Carol (Tom Billy's Jig)
Traditional Irish Christmas Carol
Verse 1:
Good people all, this Christmas time,
Consider well and bear in mind
What our good God for us has done
In sending his beloved son
With Mary holy we should pray,
To God with love this Christmas Day
Verse 2:
In Bethlehem upon that morn,
There was a blessed Messiah born
The night before that happy tide
The noble Virgin and her guide
Were long time seeking up and down
To find a lodging in the town
But mark how all things come to pass
From every door repelled, alas
As was foretold, their refuge all
Was but a humble ox's stall
Verse 3:
Near Bethlehem did shepherds keep
Their flocks of lambs and feeding sheep
To whom God's angels did appear
Which put the shepherds in great fear
Prepare and go, the angels said
To Bethlehem, be not afraid
For there you'll find, this happy morn
A princely babe, sweet Jesus, born
Verse 4:
With thankful heart and joyful mind
The shepherds went the babe to find
And as God's angel had foretold
They did our Savior Christ behold
Within a manger he was laid
And by his side a virgin maid
Attending on the Lord of Life
Who came on earth to end all strife
Produced, Arranged, Engineered, Mixed & Mastered* in Dolby Atmos 7.1.4/Spatial Audio by:
Jeff Silverman at Palette Music • Studio • Productions (MSP)
Mount Juliet / Nashville, TN
www.palettemusic.com
www.VirtualStudioNetworks.com
*Jeff Silverman/Palette Studio is a Certified Apple Digital Masters Mastering House, Approved by Apple, Inc.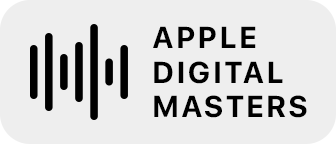 MUSICIANS:
Vocals / Mountain Dulcimer – Debra Lyn
Drums / Percussion – Matthew Burgess – www.percussionator.com
Uilleann Pipes / Whistle – Eamonn Dillon – www.eamonndillon.com
Cello – Aileen O'Brien
Baritone Acoustic / Bass – Jeff Silverman – www.palettemusic.com
Irish Fiddle – Bill Verdier
Irish Step Dancing – Lily Rose Lansden – www.facebook.com/lily.r.fisher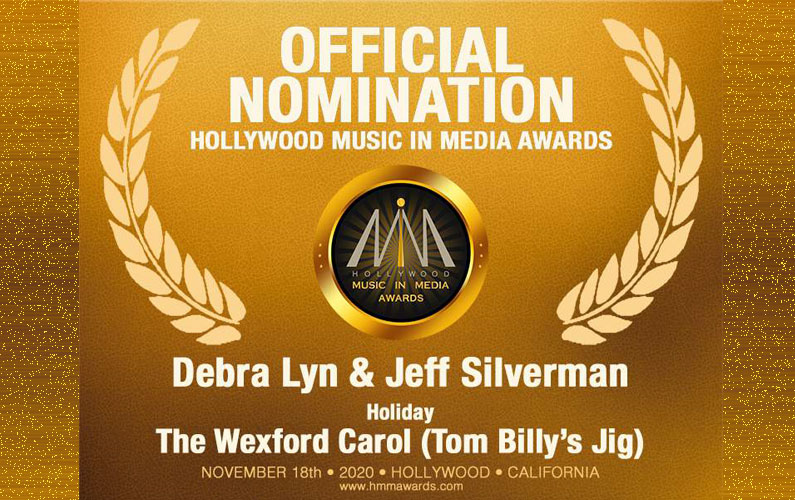 About Tom Billy's Jig
Tom Billy Murphy (1879-1944), a native of Ballydesmond, west Kerry, was an influential fiddler and teacher in the Sliabh Luachra region of the Cork-Kerry border during the early twentieth century, and was a contemporary of the great Kerry fiddler Padraig O'Keeffe. Tom Billy himself learned much of his repertoire from a blind fiddle player named Taidhgin an Asail (Tadhg O Buachalla/Tadeen the Fiddler). Source Johnny O'Leary played extensively with fiddler Denis Murphy who was known for his vast repertoire, much of it Tom Billy's. O'Leary never heard Murphy play this particular tune until he recorded it however, "He kept tunes up his sleeve all the time that I usen't get. I got the land of my life when I asked him for it and 'I thought you had it', he says, 'I always had that after Tom Billy.' But he knew well I hadn't it."  Sources for notated versions: fiddlers Julia Clifford & Denis Murphy (west Kerry, Ireland) [Breathnach]; accordion player Johnny O'Leary (Sliabh Luachra region of the Cork-Kerry border) [Moylan]; fiddler Brendan Mulvihill (Baltimore, Md.) [Mulvihill]; Kevin Burke (Portland, Oregon) [Songer]. Breathnach (CRE III), 1985; No. 13, pg. 7. Breathnach (CRÉ II); No. 48, pg. 27 (appears untitled). Bulmer & Sharpley (Music from Ireland), 1974, vol. 3; No. 68. Moylan (Johnny O'Leary), 1994; No. 241, pgs. 139-140. Mulvihill (1st Collection), 1986; No. 88, pg. 83. Songer (Portland Collection), 1997; pg. 194. Vallely (Learn Tin Whistle with the Armagh Pipers Club), vol. 3, 5. Claddagh Records CC5/Shanachie 34002, Denis Murphy & Julia Clifford ‑ "The Star above the Garter" (1969). Co. Donegal fiddler Tommy Peoples has recorded as "Paddy O'Brien's" on his Ovation album "Tommy Peoples: Master Irish Fiddle Player."