Release Date: 2019/2020 | Palette Records
Formats: CD (2019) & Digital (Remastered-2020)
For licensing info. Email: info@paletterecords.net
3D Binaural files can be played the same as you would any standard stereo file. For the best immersive experience listen on headphones or earbuds.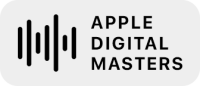 "Blue Sun Rises" Debra Lyn's third CD for Nashville-based Palette Records, brings together traditional music that clearly speaks to Debra's Irish/Scottish/English heritage and intricately weaves these influences with original material.
Both the Physical CD and Digital Download packages include a 16-Page Full Color Digital Booklet with Lyrics & Credits
Additional Purchase/Streaming Options*
*MP3 Vocal Versions Only
Scroll Down for Videos, Lyrics & Credits
A "sampler video" to give you a quick listen to all of the songs on the "Blue Sun Rises" CD!
The "Blue Sun Rises" lyric video featuring a 3D Binaural Mix. You can certainly listen to this on your speakers, but it's best through headphones!
"I Pull Me Down (The Maids of Mitchelstown) is the first single from "Blue Sun Rises." The video features Matthew Burgess (drums/percussion), Sean Cunningham (Irish Flute), Bill Verdier (Irish Fiddle), Jeff Silverman (Baritone Acoustic Guitar) and Debra Lyn (Lead Vocal & Mountain Dulicmer)
Samples of "Blue Sun Rises" highlighting the difference between Stereo and 3D Binaural Mixes. Put on your "phones" and hear the difference!
This short video features Lily Rose Fisher performing a percussive dance step for "Wayfaring Stranger." Lily is also featured on "Workin' For The Money."
On May 31, 2019 Debra Lyn released her third studio album BLUE SUN RISES.
The art of storytelling has been with us since the dawn of human history. It is the means through which generations speak to one another and traditions evolve to be taken from those who come before us and passed on to those who come after.
Tradition is important to award-winning, Nashville-based singer/songwriter/musician Debra Lyn.  Her earliest musical memories are of her Grandmother, Betty Lewis, also singer in the Albany/Troy, New York area in the 50s.  Betty gave Debra her first guitar and encouraged her musical dreams.
"Blue Sun Rises," Debra Lyn's third CD for Nashville-based Palette Records, brings together traditional music that clearly speaks to Debra's Irish/Scottish/English heritage and intricately weaves these influences with original material. Inspired versions of songs such as the Scottish favorites "The Bonnie Banks o' Loch Lomond" and "The Parting Glass," a popular American Folk/Gospel song "Wayfaring Stranger," and a lesser known British folk song, "Billy Taylor" with an upbeat feel, make the cut.
The title track, co-written with Palette Records' producer Jeff Silverman, employs evocative storytelling to explore the universal human emotions of separation and loss. The CD includes seven original songs written by Debra and Jeff. "I Pull Me Down" features the Irish song "The Maids of Mitchelstown" truly blending the new material with the traditional. The song features Irish flute and fiddle to lend to its authentic sound. The musical alchemy created by the melding of original with tradition continues throughout the CD with "Love Will Never Die" coupled with Irish Reel "The Star of Munster" and "Preacher Man" which leans heavily upon the song, "Goin' Home." The pairings were made with careful consideration to match and enhance the lyrical mood and musical feel. The CD's final song, "Ode to Billy Taylor," was written by Debra as an ending to the original story to vindicate Billy Taylor and features a haunting melody entwined meticulously with Irish flute, cello and Uilleann pipe drones.
Jeff Silverman, an award-winning producer and songwriter, brings much in the way of creative expertise to "Blue Sun Rises." He has toured and worked on gold and platinum album projects for artists such as Rick Springfield, The Allman Brothers, and Roger Miller, to name a few.  Located in a city known as home to a plethora of world-class session players, able to handle just about anything in the recording studio, Jeff sought out specific musicians who could bring a true authentic sound and feel to "Blue Sun Rises." An unexpected addition is Irish Step Dancer, Lily Rose Fisher, who performs percussive dance steps on "Wayfaring Stranger" and "Workin' For The Money," creating a unique "Riverdance" feel.   (A full list of musicians appearing on "Blue Sun Rises" is included at the end of this article.)
As well as her vocal contribution to "Blue Sun Rises" Debra Lyn adds mountain dulcimer, claw hammer banjo and electric bass to the recording.
Jeff Silverman makes his musical appearance on "Blue Sun Rises" with his custom-made Martin acoustic baritone guitar. The baritone is tuned lower than a standard guitar and this, combined with a variety of non-standard tunings, gives the CD a unique, deep and full sound. Jeff also plays bass guitar throughout the CD.
"Blue Sun Rises" is a recording of carefully crafted innovation and surprises guaranteed to grab and hold the listener's attention. The blending of the traditional Irish/Scottish/British music with fresh original material, creates a musical work which stands apart in the genres of Celtic and Americana/Folk music and provides a unique introduction to new audiences while offering a work that satisfies those more familiar with these styles of music.
Produced, Arranged, Engineered, Mixed & Mastered* by:
Jeff Silverman at Palette Music • Studio • Productions (MSP)
Mount Juliet / Nashville, TN
www.PaletteMusic.com (MSP)
www.VirtualStudioNetworks.com (VSN)
*Jeff Silverman/Palette Studio is a Certified Apple Digital Masters Mastering House, Approved by Apple, Inc.
MUSICIANS:
DEBRA LYN: Lead and Background Vocals, Mountain Dulcimer on Tracks 1, 4, 8, 9 and 11, Bass on Devil With The Blue Eyes, Clawhammer Banjo on Wayfaring Stranger
Debra Lyn is an award-winning, Nashville-based singer/songwriter/musician. Blue Sun Rises is her third album released on Palette Records. She is the writer/cowriter on seven of the original songs featured on the album.
 JEFF SILVERMAN:  Baritone Acoustic Guitar on all songs except for track 10, Bass on all songs except for tracks 8 and 11, Background Vocals on tracks 3, 5, 9 and 10
Jeff's nearly 40 years of experience in the music industry has included working on Emmy and Grammy-nominated projects. He has also produced, mixed, mastered, co-written, edited and performed on a number of gold, platinum and award-winning projects for artists such as Rick Springfield and Michael Peterson. Jeff is co producer and co-writer of the recently released "From The Vault (A Collection of works by Rick Springfield & Jeff Silverman)". He has also been a staff songwriter at Motown/LA and is the owner operator of Palette (MSP).
MATTHEW BURGESS: Percussion/Drums on all songs and Background Vocals on Preacher Man
Matthew has worked with artists such as Willie Nelson, Big & Rich, Gretchen Wilson, Steel Magnolia and Jewel. From a standard drum set to a djembe to a tiny triangle, he brings a sensibility and attention to detail that is uniquely Matthew.
FRANCES CUNNINGHAM: Bouzouki & Tenor Banjo
Billy Taylor
Frances was a founding member of the Irish rock band SixMileBridge and toured nationally and beyond, playing major festivals such as the Celtic Classic in Bethlehem, PA and the Milwaukee Irish Festival. She has recorded with Rhonda Vincent, Steve Delopolous and others, adding an "Irish touch" to many albums and currently plays with several groups including the Nashville Ceili Band and Chicago area songwriter Luke LeFevre. She is also very interested in Old Time Appalachian music and has had the honor of bringing the bouzouki to the Grand Ole Opry stage, playing with the Mike Snider Band.
SEAN CUNNINGHAM: Irish Flute on I Pull Me Down (The Maids of Mitchelstown), Irish Flute & Whistle on
Wayfaring Stranger, Blue Sun Rises, The Bonnie Banks o' Loch Lomond
Sean has been playing Irish traditional music on flute and tin whistle since 1996 and Highland bagpipes since 1997. He was a member of the Irish-rock band SixMileBridge and spent the better part of three years touring the country performing at festivals and concert venues and recording on three studio albums with the band. He currently lives in Nashville, Tennessee and performs with Irish musicians at various venues around town, as well as some occasional touring with the band The Nashville Celts. Sean has played on the Grand Ole Opry and the PBS television shows, Music City Roots and Bluegrass Underground. He also operates the tin whistle tutorial website Whistletutor.com
EAMONN DILLON: Uilleann Pipes & Whistle
The Parting Glass, Preacher Man, Ode To Billy Taylor (The Sun Rises Blue)
Born in West Belfast, Northern Ireland, Uilleann Piper and whistle player EAMONN DILLON has toured and recorded both as a solo artist and with a varied group of performers, touring shows and bands. Working between the US, Canada and Europe, his music has been featured on several film and television programs around the world. He has performed and recorded as a featured artist in both traditional, theatrical and mixed genre ensembles, including NEEDFIRE, JOHN MCDERMOTT, (The Irish Tenors,) CELTIC BRIDGE, KING JAMES, SARAH PACKIAM, & PALOMA FAITH amongst others.
 LILY ROSE FISHER: Irish Step Dancing
Wayfaring Stranger, Workin' For The Money
www.facebook.com/lily.r.fisher
Lily works at the Southern Academy of Irish Dance. She choreographed and performed original percussive dance steps on both Wayfaring Stranger & Workin' For The Money to give each an authentic and lively feel.
DON HART: Cello Arrangement
Ode To Billy Taylor (The Sun Rises Blue)
Don Hart is an award-winning musician with expertise in arranging, composing and producing music for live events, recordings, and print. His extensive list of clients include Trey Anastasio, Martina McBride, Collective Soul, Lyle Lovett, Widespread Panic, Amy Grant, Brandi Carlile, The Mavericks, Wynonna, Randy Travis, Suzy Bogguss, Sam Bush, Andy Williams, and numerous others. His arrangements and compositions have been played by orchestras across the United States including the New York Philharmonic, the Los Angeles Philharmonic, the Philadelphia Orchestra, and the National Symphony Orchestra.
Don received a Grammy nomination in 2006 for his arrangement of 'Scary Things' from the award-winning children's album 'Kid Pan Alley Nashville' and wrote the string arrangements on Randy Travis' 2005 Grammy-winning album 'Worship and Praise.' Seen on the 2003 CMA awards telecast, he provided the string arrangement on Martina McBride's iconic single, 'In My Daughter's Eyes.' He has also received advertising's Clio and Gospel Music's Dove awards.
JOHN MOCK: Acoustic Guitar & Bouzouki
The Parting Glass
Widely sought after as a composer, arranger, and multi-instrumentalist, John has worked with such notable artists as the Dixie Chicks, James Taylor, Dolly Parton, Nanci Griffith, Maura O'Connell, Sylvia, Kathy Mattea, and Mark O'Connor. John's credits as composer and featured soloist include performances with the Nashville Chamber Orchestra, the Nexus Chamber Orchestra, the Nashville Philharmonic, the Southwest Michigan Symphony Orchestra, and the National Orchestra of Ireland. He has also worked extensively across the country as a solo performer.
AILEEN O'BRIEN: Celtic Harp on Blue Sun Rises, Banjo on Love Will Never Die
CAROLE RABINOWITZ: Cello
Ode To Billy Taylor (The Sun Rises Blue)
Carole Neuen-Rabinowitz, a graduate of the Eastman School of Music, has enjoyed an extensive career as a cellist, working in both the orchestral and chamber music fields. Since 1995 Carole has been a full-time recording studio musician in Nashville, TN where she has performed on well over 3,000 recording sessions (over 10,000 song titles), ranging from solo cello to full orchestra. She holds the position of principal cellist of the Nashville String Machine, and also has the pleasure of working independently with many of the excellent musicians and contractors in Nashville.
Carole's recording credits include projects for artists such as; Alan Jackson, Alison Kraus, Amy Grant, Barry Manilow, Big and Rich, Bob Seger, Bon Jovi, Brad Paisley, Brandi Carlile, Brooks and Dunn, Bruce Springsteen, Carrie Underwood, Clint Black, Dolly Parton, Faith Hill, Garth Brooks, Gordon Mote, Jars of Clay, John Mayer, Kacey Musgraves, K.D. Lang, Keith Urban, Kenny Rogers, Kid Rock, LeAnn Rimes, Love and Theft, Martina McBride, Marty Stewart, Matchbox 20, Megadeth, Michael McDonald, Neil Diamond, Neil Young, Nicole C Mullin, Rascal Flatts, Ray Stevens, Reba McIntyre, Sara Evans, Shania Twain, Sheryl Crow, Smokie Norful, Tanya Tucker, Tim McGraw, Travis Tritt, Trisha Yearwood, Vince Gill, Virgin Millionaires, Yolanda Adams, and Wynonna, just to name a few. She has been a regular performer on the CMA awards show, and has participated in recordings featured in movies such as Bridget Jones Diary, Neil Young's Heart of Gold, ConAir, Hoodwinked, the Rookie, and Fireproof. 
MIKE SURRATT: Accordion
Preacher Man
Mike is celebrating 50 years in the music business. He is an Accordionist/Keyboardist, Vocalist and Drummer based in the Washington, D.C. – Baltimore, MD Area. He has performed in 20 U.S. States, Radio, TV and Cruise Ships. Mike is a full-time Musician & Composer and has produced many ensemble and solo recordings. He has five Washington Area Music award wins in their "World Music" category and is a voting Naras Member.
 JEFF TAYLOR: Accordion
The Parting Glass, The Bonnie Banks o' Loch Lomond
Jeff plays regularly as a member of the Nashville based band, the Time Jumpers, which is a virtual who's who of session musicians including artist, Vince Gill. He's appeared many times on the Grand Ole Opry backing numerous artists. Jeff has recorded with Elvis Costello, Paul Simon, Amy Grant, George Strait, The Chieftains, Martina McBride, Vince Gill and Ricky Skaggs. He was a featured artist on the Ricky Skaggs and Kentucky Thunder "Instrumentals" CD that won a Grammy in 2007 for Best Bluegrass Album.
BILL VERDIER: Irish Fiddle
I Pull Me Down (The Maids of Mitchelstown), Wayfaring Stranger, Love Will Never Die (featuring the tune The Star of Munster)
The Nashville Celtic community sadly lost Bill on February 25, 2022.
Bill's performances on this album added an authenticity not only through his fiddle playing, but also through his choice of traditional Celtic fiddle tunes, that he added "The Maids of Mitchelstown" (I Pull Me Down) and "The Star of Munster (Love Will Never Die).
Originally from Philadelphia, Bill played Irish music on the fiddle for over 20 years. He performed and/or recorded with such diverse artists as Gabriel Donohue, Seán McComiskey, Finbar Furey, Tim O'Brien, Maura O'Connell, Russ Barenberg, Jeff Taylor, Phil Keaggy, Buddy Greene, Bryan Sutton, Michael W. Smith, Michael Card, Claudia Nygaard, Mae McKenna, William Jackson, John Mock and the Nashville Chamber Orchestra. In May of 2008, Bill was filmed for a small part in the recent Hannah Montana film being shot in Tennessee. His fiddling can be heard during the "market scene" playing an Irish jig.
Bill was also host of "Down The Back Lane," which features traditional and contemporary Celtic recordings with an emphasis on Irish music.
Although we mourn his loss, we are so thankful to have had the opportunity to get to know Bill.
CD Artwork & Design by: DLS Graphics
Photographs of Debra Lyn: MsDig Photography
A very special thank YOU . . .
to all of the "creatives" who gave so much of themselves and shared their phenomenal talents with us on this album. To say the least, this has been an amazing journey to reach this moment in time.
Our sincerest gratitude to Matthew "The Percussionator" Burgess for the unconditional support and love that you have given to us and to "Blue Sun Rises." You have been with us since "A Cold Wind Blows," then on to "Gimme Some Lovin." You have gone above and beyond and then some! Words are not enough … thank you for being such a creative soul and caring friend!
What was once a dream and a blank piece of paper, has now become a reality and the first chapter in what we know in our hearts, will be many more to come!