I Can't Remember to Forget You (2009 - Original Album)
"I Can't Remember To Forget You" album is Debra Lyn's first studio album for Nashville based Palette Records and was released in 2009. This album is only available for digital download and physical CDs through this website.
The album contains 9 original songs written by Debra Lyn and Jeff Silverman and a remake of the classic song "Cats In The Cradle" by Harry and Sandy Chapin.
This Album Is Only Available On This Site
Scroll Down for Videos, Lyrics & Credits
This is the original "I Can't Remember To Forget You" video which was a joint project between Palette Productions and Sowelu Entertainment, with Shari Belafonte and Sam Behrens.
"I Can't Remember To Forget You" includes 9 original songs, most of which are written by Debra and Jeff Silverman. A unique remake of Harry and Sandy Chapin's classic song "Cats in the Cradle" is also a highlight of the CD.
Production on this project initially started when Debra and Jeff were living in California. The first video for the CD's title track was actually produced by Jeff's long-time friend Shari Belafonte and her husband Sam Behrens for Sowelu Entertainment. The video was filmed on a ranch outside of Los Angeles. Shari is also the photographer for the photo used on the CD cover.
Note From Debra:
The move to Nashville provided not only the opportunity to incorporate the talents of some amazing musicians on this project – it also gave us the inspiration to write and record additional songs.
It is still an incredible thing for me to know that I have musicians playing on this CD like Mike Johnson who was the 2007 Academy of Country Music Association's Steel Guitarist of the year and a nominee for this in 2004, 2005 and Randy Kohrs (dobro, banjo, background vocals), who has become very well known in bluegrass circles, but who I remember performing with the John Cowan band when I was living in Kentucky and Joe Spivey (fiddle, banjo) who is a member of the band the Time Jumpers. We were also very fortunate to have some of Jeff's friends: Gabriel Katona (piano) who played with Jeff during his Rick Springfield days and Paul Rucker (piano/strings) and Jim Haydon (drums). James Mitchell (electric guitar), Steve Stokes (fiddle, background vocals), Ken Lewis (drums, percussion) and Dave Pearlman (steel, dobro) also added their special touches to the CD. Each of these musicians have numerous live and studio credits to their names.
"I Can't Remember To Forget You" was Produced, Arranged, Engineered, Mixed & Mastered by:
Jeff Silverman at Palette (MSP) music • studio • productions, Mount Juliet / Nashville, TN • www.palettemusic.ne
When I first met Debra she was living in Kentucky and playing in a bluegrass band called Soulgrass. We decided to write together and our first song was "Who Do You Think You Are." Since we had never actually met at this point and I was living in California (about 2,000 miles away), this song was mostly written through emails with Debra sending lyrics and me sending MP3s for the music. Our first collaboration worked out so well, we decided to keep on writing together and I eventually felt the inspiration to not only co-write more songs with Debra, but to also produce her solo EP/CD entitled "I Can't Remember To Forget You." Debra also relocated from Kentucky to California.
It was because of Debra, that my excitement for music was reignited after quite a long hiatus. She introduced me to a plethora of INCREDIBLE talent and music that was going on in Nashville at that time, which not only helped inspire her sound, but gave us both a reason to pack up and move to Nashville. Except for the HORRIBLE humidity, the first 2 years of TERRIBLE allergies and all varieties of bugs and very interesting crawling and flying creatures, we have both felt the move from Los Angeles was the best thing that could have happened for our music and quality of life.
One of the biggest advantages of moving to Nashville was having the most INCREDIBLE talent pool to work with. In combination with some amazing players we worked with in LA, we were very fortunate to have players like Mike Johnson, Randy Kohrs, Joe Spivey, Dave Pearlman, Gabriel Katona, Paul Rucker, Jim Haydon, James Mitchell, Steve Stokes, Ken Lewis perform on this CD.
Shortly after finishing the CD, Debra also released a Country, Pop and Bluegrass version of a holiday song written by Pamela Phillips Oland and myself called "Save The Mistletoe For Me." During the production of Debra's new album "A Cold Wind Blows," we decided to completely revamp/remodel the arrangement of this song to match her current sound. A new version of "Save The Mistletoe For Me" was released on Palette Records in 2013.

It's always exciting to encounter an independent artist who seems to be one elusive hit album away from being a major act. Debra Lyn is one such artist.
Major label signings usually come with strings attached: "We'll offer you a contract only if you first agree to ditch your manager, your producer, etc." Such concessions, at best problematic, would destroy the heart and soul of Debra Lyn's music should she even be tempted to consider making them. For the singer's husband, Jeff Silverman, produced, mixed and mastered these 11 cuts, any one of which would be enough to garner the majors' attention, thanks to the "marriage" of Debra Lyn's winning performances and Silverman's production.
Beginning with a bit of fun in the form of "I Don't Want A Man (Who Looks Better Than Me)" (co-written by Debra Lyn and Jeff), listeners get a sense of the singer's originality. I Know and the title song sustain interest while "Sound of the Door" is somewhat reminiscent, if not particularly evocative, of George Jones' hit recording of Billy Sherrill and Norro Wilson's "The Door."
Similarly, Debra Lyn's recording of "When He Cheats" tells a tale that reminds listeners of Carrie Underwood's hit, Before He Cheats. That said, Debra and Jeff's song was not written nor rendered in a manner that impinges on the Chris Tompkins and Josh Kear copyright.
With the proper exposure, "Save the Mistletoe for Me' could be a perennial Christmas hit. James and Me is esoteric, in a way that is a departure from the nine other original songs found here. But anyone who wonders why Debra Lyn covered the Harry Chapin classic, "Cats in the Cradle" – which could have been a dangerous move – will wonder no more upon hearing a version that is a cut above, say Cat Stevens' version. That's because Debra Lyn provides a slight, but refreshing lyrical twist to the Harry and Sandy Chapin original, similar to what listeners might have expected had Sandy had the hit on a song inspired by Sandy's unhappy marriage to her first husband.
Debra Lyn definitely has what it takes to take Music Row by storm, as she will surely do if she follows the example of just being herself; an example for which she has no further to look than her Mount Juliet neighbor, Charlie Daniels.
http://stacyharris.com/music3.html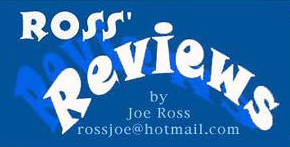 Debra Lyn has a new EP, "I Can't Remember To Forget You," with seven new country songs that she wrote or co-wrote with her encouraging husband and the album's producer, Jeff Silverman of Nashville's Palette Studios. Debra's lead and harmony vocals convey an earthy sensuality. And their choice of instrumentation is much more country than bluegrass now, but they still realize the potential for acoustic instruments to convey certain moods in individual songs. The banjo and fiddle in "So Long Since September," for example, impart a slight rustic mountain feel to a contemporary storyline. Jeff's guitar, bass and background vocals are solid in the multi-layered sound that also incorporates many other top session players — Randy Kohrs (banjo, Dobro, vocals), Dave Pearlman (Dobro, steel guitar), Ken Lewis, Nate Morton or Jim Haydon (drums, percussion), James Mitchell (electric guitar), Mike Johnson (steel guitar), Gabriel Katona (piano), and Steve Stokes (fiddle, vocals). I would encourage artists looking for new material to closely peruse her lyrics and melodies on this rhythmically-enticing album. I'm sure you'll find some alluring songs that you can relate to. A song like "I Know" even has the accessible melody, bright lyricism and modulating arrangement that could make it a pop hit.
Joe Ross – www.talentondisplay.com/joeross.html
blank accordion
I Don't Want A Man Who Looks Better Than Me
Words & Music by: Debra Lyn & Jeff Silverman
Palette Songs/SESAC, D. Lyn/BMI
I don't want a man who looks better than me
Can't pass a mirror without looking to see
I don't want a man who can make me believe
In true love and dreams he can never conceive
I don't want a man who thinks he's the best thing
God's gift to women Lord who made him king
Chorus:
All I want is a man who loves me
Who looks good in them ole blue jeans
And all I need are his arms around me
Then I know I'll be complete
I don't want a man (who looks)
Who looks better than me
I don't want a man who's afraid to commit
Picket fences happy endings and he's ready to quit
I don't want a man who can never admit
That he's wrong when I'm right even just a little bit
I don't want a man who won't fight for me
Even over something where we both disagree
Chorus:
I don't want a man who lives with his mother
Runs all around town while she makes his supper
I don't want a man who's just like the others
Interested in just one thing
No I don't want that thing from any man
Chorus:
I know
Words & Music by: Debra Lyn, J. Silverman & C. Murphy
Palette Music/ BMI, D. Lyn/BMI, OneWest Publishing/BMI
Wish I could write you a letter, wish we could go back in time
to try to make things better and get you back on my mind
'Cause you know that we've been changin' doesn't matter if it's your fault or mine
I can't honestly hold you and love you like those good old times
Chorus:
'Cause baby I know roses are dying
I know I'm all through crying
I know I can't go on anymore
Nothing left but the thorns
Love has come and gone
So it's time I'm movin' on I know
I know you keep seeing the bright side but you don't see how hard I've tried
Now I've lost those feelings that kept this heartbeat alive
You know I don't want to hurt you, Baby I don't want to make you cry
I don't wanna be the reason for all your sleepless nights
Chorus:
Don't say you love me still 'cause I don't want to know
You'll never understand why I feel so alone
Can't make somebody love you just because you want them to
you know – I know
I talk but you don't hear me – that's exactly why I'm walkin' away
And you're blind to the fact I ain't never coming back someday
Chorus:
When He Cheats
Words & Music by: Debra Lyn & Jeff Silverman
Palette Songs/SESAC, D. Lyn/BMI
I can hardly listen when he speaks
There isn't one word I can still believe
And so I turn out the light and I say my goodnight
But I know I'll lie awake and wonder where he is tonight
Chorus:
When he cheats
He rips my heart and soul and all my love from me
When he cheats
I've got no reason to hold on to memories
When he cheats
I can hardly look into his eyes
I get confused and believe all his lies
But I can never hold on to a man that is gone
No matter what he says to me he'll always do me wrong
Chorus:
I'm sure he really loved me
And maybe one day he will see
Too many words have gone unspoken
What's wrong can't be unbroken
I can't find the words I want to say
The hell he put me through gets worse each day
All I dreamed of is gone no stars left to wish upon
And I won't spend another lonely night crying till the dawn
I'll Always Miss The Love I Left Behind
Words & Music by: Debra Lyn & Jeff Silverman
Palette Music/BMI, D. Lyn/BMI
Well my mom talked to yours this morning and I hear you're doing fine
A new wife and a baby on your mind
I always thought that this would be the life for you and I
It was what I wanted and I let it pass me by
Sometimes I wish that I could turn back the hands of time
Chorus:
I need more than just a dream of what was possible
Doesn't matter where I go I feel alone
all I have to hold are memories and I just can't let go
Even though you'll never know
I'll always miss the love I left behind
All through high school and that last summer you were with me all the time
Until fall when I left you far behind
And in every conversation it would never cross my mind
That I took you for granted – how could I be so blind
What I would give if I could turn back the hands of time
Chorus:
I know I will be alright
I can almost sleep at night
Maybe time will heal this broken heart of mine
If I have the chance again
I will take fate by the hand
I won't make the same mistake again
So Long Since September
Words & Music by: Debra Lyn
D. Lyn/BMI
It's been so long since September when she first found her dream
in a man she thought would be her everything
She believed him when he told her he'd be with her to stay
and let nothing in the world take him away
But the winter came between them and he was gone by May
Chorus:
And it's been so long since September
So long since he's held her
She knows deep in her heart he will always be a part
It's been so, so long since September
Each night she lies and listens and hopes he's coming home
'cause she never will believe he's really gone
And she all too often wonders if she'll wake up alone
or if he'll be there to hold her in his arms
Now it's rainin' out her window as she looks into the night
Chorus:
Outside a car door closes as he walks into the rain
and he feels as though he's never gone away
The key's in the front door from where he left before
he knew that no one in the world could take her place
Chorus:
Sound Of The Door
Words & Music by: Debra Lyn
D. Lyn/BMI
Lately you don't listen to me anymore
Guess I don't matter like I did before
Maybe you think that you know me so well
No surprise left that you can't foretell
But will you hear the sound of the door
Then will you wonder what I left for
If I gave you the chance, would you want one more
To do it again, just like before
Sometimes I wonder if you are still sure
If I am the one you would fight for
And will these things that fill up your mind
Fulfill you then, when you have the time
And will you hear the sound of the door
Then will you wonder what I left for
If I gave you the chance, would you want one more
To do it again, just like before
If I gave you the chance, would you want one more
Will you even hear the sound of the door
James and Me
Words & Music by: Debra Lyn & Jeff Silverman
Palette Music/BMI, D. Lyn/BMI
James and me we are thick as thieves and we are both 16
Broken bones, hearts and skinned up knees – he is everything to me
My momma says don't be so quick girl – now don't you loose your head
Look all around – there's a great big world – don't settle for anything less
Chorus:
I love him don't you know – there ain't no way in this world I will ever let him go
And I know you think that I'm too young to know my mind
You can't remember what it's like when your heart was young like mine
Oh oh I love him oh oh
You can't control life when you're 16 – no one will let you decide
You have to leave with your family and we have to say goodbye
My momma says our love can never be but I know you'll still be mine
We'll find the way – like you promised me – it's only a matter of time
Chorus:
You don't want me to decide the bigger things in my life
You don't want me to cry and you can't understand why
He'll always be my best friend – How can I make you believe?
He will never, never leave
James and me we are thick as thieves and now we're 33
No broken bones hearts or skinned up knees
He's still everything to me
Who Do You Think You Are
Words & Music by: Debra Lyn & Jeff Silverman
Palette Music/BMI, D. Lyn/BMI
I loose control each time you come around
You make me feel like I'm on shaky ground
I never felt this way before – It makes me want you even more
But every time you kiss me I wanna push you out the door
Chorus:
So who do you think you are
Talking straight to my heart and making me fall into love again
Who do you think you are rocking my world apart
You're making me wish this would never end
You've got the moon and stars to cooperate
You could convince me that this love is fate
I believe the words you say are true and now there's nothing I can do
You're making me surrender and want nobody else but you
Chorus:
I'm at your mercy now there's nothing I can do
I can't imagine how life would be without you
Look in my eyes – you can't deny
I'll give you anything to keep our love alive
Chorus:
I Can't Remember To Forget You
Words & Music by: Debra Lyn & Jeff Silverman
Palette Music/BMI, D. Lyn/BMI
Everyday you feel so near I can't believe that you're not standing here right by me
Don't know why you had to go and leave me here alone I'm holding only memories
It's so hard to keep on living out each day when all I want to do is cry
People say in time this pain will go away but this is more than I can take
I can almost see your face
Chorus:
I can't remember to forget you – not a day goes by that I don't have you on my mind
I can't remember to forget you – the one and only love of my life
Found a shirt you used to wear – I put it on and I could almost swear you're with me
Faded scent of your cologne takes me where we'd go when loving you was easy
It's the little things that make me stop each day – How long can I keep on this way
I still wake up in the night and call your name wishing things had never changed
Wishing you'd be here to stay
Chorus:
Bridge:
Now I know I'll never get you back again
My heart will never let you go away
But someday I might find someone who loves me
Holds me like you used to
But no one else will ever take your place
Chorus: