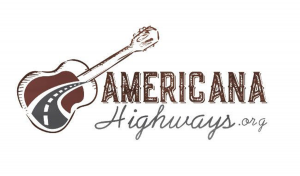 Debra Lyn's "I Can't Remember To Forget You (15th Anniversary Edition)" Review by John Apice
November 3, 2021
Debra Lyn – I Can't Remember To Forget You – Palette Records
Songs on this remixed/remastered release celebrate their 15th Anniversary. Some ("Devil With The Blue Eyes") is from Nashville's Debra Lyn's 2019 CD "Blue Sun Rises." The revitalized music is coupled with 3 new songs all enhanced with a process known as Dolby Atmos (compatible on certain devices – there's a YouTube explaining this technology).
The release offers new life to older songs & listeners will hear a new sound experience. For someone who has heard Stereo-Hi-Fi on a good system, Quadrophonic, Beta Hi-Fi, ambient surround sound on Klipsch speakers — all this new technology makes me cautious. But I admit the reproduction (probably not 100% what's available on the right formats) of Ms. Lyn's performances on my speaker system sounded splendid. Impressive separation between speakers – delicious.
This work is not available as a CD but as a digital download. A physical release is a USB that includes Dolby Atmos MP4, 5.1 FLAC & 3D Binaural files along with a full-color booklet (lyrics/credits).
The 12-track "I Can't Remember To Forget You" (Immersive Format Available Nov 5-Palette Records) was originally an EP (2006). The songs were written by Debra Lyn (lead vocals) & Jeff Silverman (baritone acoustic guitar/acoustic guitar/bass/drums/percussion/keys).
The title song video is a joint project by Palette Productions & Sowelu Entertainment (with Shari Belafonte & Sam Behrens). The sound as applied to Debra's "Devil With The Blues Eyes," with its nice jazzy groove is going appeal to jazz artists most significantly since they're all about nuances.
Debra Lyn is the missing link between giants like Dolly Parton during her most emotive singing & Reba McIntyre at her most vivid.
Musicians include — Ian Bruce (lead harmony vocals), Ray Legere (fiddle/mandolin), Matthew Burgess (drums/percussion), Mike Johnson (steel guitar) & multiple crowd vocalists. Also, Randy Kohrs (banjo/dobro), Ken Lewis (drums), James Mitchell (electric guitar), Steve Stokes (fiddle), Joe Spivey (banjo), Dave Flint (acoustic guitar), Scott Williamson (drums), Dave Pearlman (dobro/steel guitar), & Nate Morton (drums/percussion).
The music's on the radar. Up for consideration as Best Immersive Audio Album for this year's Grammy Awards along with "You Can't Hold Me Close When You're Holdin' The Bottle" Grammy bound in the Best American Roots category & nominated for Producer/Production in the Hollywood Music In Media Awards.
Is it worth it? You bet. Whether curious about the sound or appreciate Ms. Lyn's voice — she's a compelling artist. "You Can't Hold Me Close When You're Holdin' The Bottle" is a superb country song with all the modern bells & whistles that don't commercialize but maintain a contemporary appeal.
"I Don't Want a Man Who Looks Better Than Me," is a jewel – Ms. Lyn's creativity & originality really shine. Her best vocals come through with delicacy, a dash of aggression, & grit. A wonderful tune – Loretta Lynn would approve.