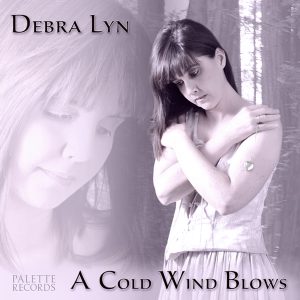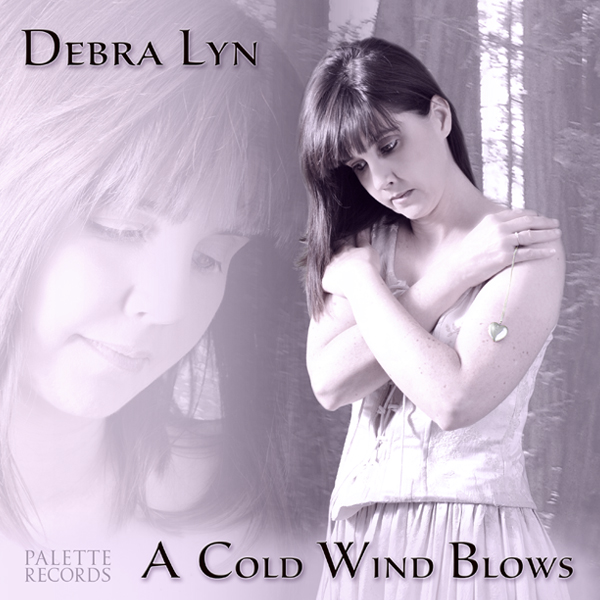 A Cold Wind Blows: The Album
Like all staggeringly honest works of art, Debra Lyn's new album A Cold Wind Blows (Palette Records) doesn't impose ideas, opinions or viewpoints. Rather, it respectfully invites listeners to experience the vast complexities and stark, simple truths that shape our most intimate relationships, define our deepest emotions, and ultimately determine who we are…and who we aren't.
Those who avail themselves of this unique invitation — which was five years in the making — will find themselves at the epicenter of a marriage rocked by infidelity and addiction, and travel on a gut-wrenching journey into the heart of "a good wife" besieged by pain, anger, helplessness, hate and loss.
And yet for all of the anguish, this tale is not a tragedy. Astonishingly, it is a universal anthem of unwavering courage and uncommon strength – which is the only strain of bravery that can face up to the ultimate question that emerges for so many husbands and wives when the cries caused by broken promises, shattered hearts and extinguished dreams finally fall silent: what does 'till death do us part mean when the marriage dies, but the love goes on?
The answer to this question is meticulously and masterfully revealed through each track on the wings of a cold wind; sometimes in potent gusts, sometimes in gentle breezes, and always with unforgettable impact.
A Cold Wind Blows: The Song
A Cold Wind Blows is the first single and video release. Both introduce the story and characters, and provide a conceptual foundation for the album's remaining tracks.
The song and video were also released early to a select group of fans, peers and critics, and earned universal acclaim from all audiences. Many were struck by the sublime naturalness of the actors, the raw, sheer honesty of the story, the undercurrent of courage in the face of overwhelming adversity, and Debra Lyn's haunting vocal performance – which many are calling her finest-to-date in a celebrated, award-winning career. These elements combined with the earthy / roots music production make for an story that is already being heralded as an "Americana Gem."
Videos for additional tracks are currently in production, with each one ending with "to be continued…" This unique mini-series concept is considered to be a first in the Country or Americana market.
Debra Lyn on A Cold Wind Blows:
"While creating music is never easy, in some ways A Cold Wind Blows was the most challenging experience of my professional life.
It was so important for me to capture the raw emotional intensity and complexity of the subject, yet in a way that would allow people to choose how they wanted to experience the song, video and album as entertainment, as insight, or most likely, a combination of both.
While each person will take something from different and unique from the album, if there's a core message that I hope stays with them wherever they go in life and however they get there, it's that there are times when we simply must accept that a cold wind blows. And it's in that very acceptance that we find an unexpected clarity of purpose: one that shows us what we must do to be person we want to be – and avoid becoming the person we can't afford to be.
Fulfilling that purpose is, at times, lonely, scary and excruciating. And yet, it's the most important and rewarding journey imaginable. That's the mystery, and indeed the meaning, that provides the foundation and drives the vision of A Cold Wind Blows."
– Debra Lyn