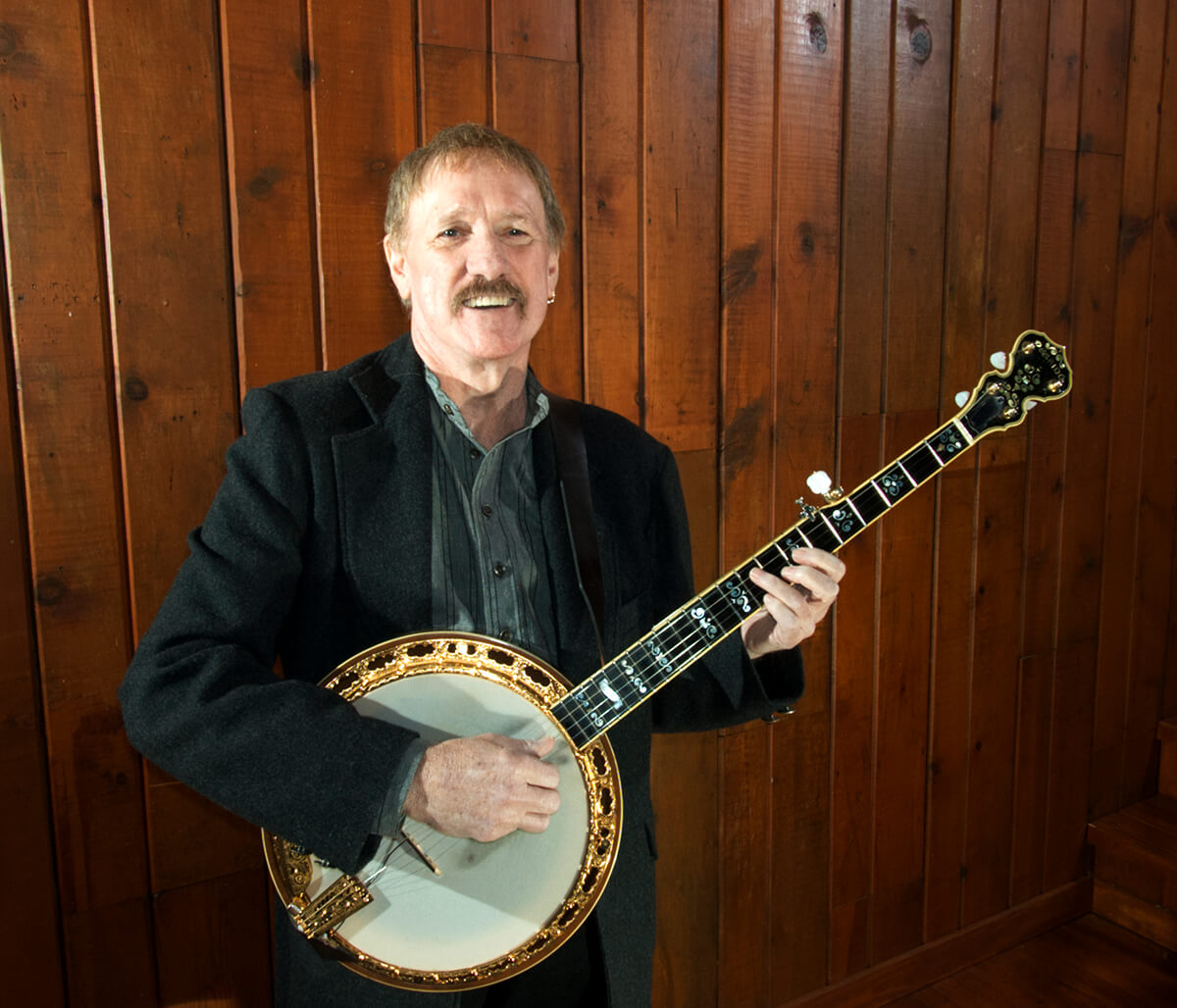 Billy Ray Lathum
Vocals/Banjo
Billy Ray Lathum was born on January 28, 1938 in a log cabin in Wild Cat Corner, Arkansas. One of Billy Ray's earliest memories was listening to a Grand Ole Opry show featuring Bill Monroe, Flatt & Scruggs, Chubby Wise and Cedrick Rainwater singing "Rollin' In My Sweet Baby's Arms" on a battery-operated radio that his father bought from Sears & Robuck. From that very moment, according to Billy, "something inside him just clicked." Billy Ray fashioned his first "stringed instrument" using a piece of screen wire stretched across a two-by-four. Eventually his aunt gave him a real guitar to practice on.
While working nights at a gas station, Billy Ray tuned in to the Flatt & Scruggs show on a local radio station. Inspired by Earl Scruggs, Billy Ray borrowed an old Kay banjo from a friend of a friend and taught himself how to play. Soon he was on a local radio show and formed a group called the Cumberland Mountain Gang. In 1958 Billy Ray and his brother decided to strike out for California. A few weeks later, he heard a group called the Three Little Country Boys playing live bluegrass music on a radio show out of Pasadena. As luck would have it, the band members: Roland, Clarence and Eric White, soon happened upon Billy Ray at a music store in Los Angeles. They began picking together and Billy Ray was invited to join the band. The name of the band was shortened to The Country Boys and was later changed to the Kentucky Colonels when their first album was released. Although the band was only together for a brief time (1959-1966), they performed across the U.S. and at the prestigious Monterey and Newport Folk Festivals. The Country Boys also appeared in two episodes of The Andy Griffith Show which introduced them to a national audience. The band became known for their virtuosity as musicians, close harmony vocals and dynamic and innovative performances. After the group split up, the members all went their separate ways, but they are still considered to be highly influential in Bluegrass music and their record albums have become some of the most sought-after bluegrass recordings in history. The Kentucky Colonels (Billy Ray Lathum, Roland White, Clarence White, Eric White, Roger Bush and LeRoy Mack McNees) were inducted into the International Bluegrass Music Association's Bluegrass Hall of Fame on September 26, 2019.
In 1969 and 1970 Billy Ray played guitar with Dillard and the Expedition and in 1971 he became of member of the original Country Gazette.
Billy Ray joined The Dillards in 1971 and toured and recorded with the group for nearly a decade. This included opening for Elton John during his first American tour. Elton saw the Dillards playing at the Troubadour in L.A. and asked them to open his tour because he thought that they depicted real American Music. During this period, Billy Ray pushed the boundaries of bluegrass banjo by incorporating electronic effects that had rarely, if ever, been used on a recording. Billy recorded three albums with the Dillards: Roots and Branches, Tribute to the American Duck and The Dillards vs. The Incredible L.A. Time Machine in 1977 album which was listed in Billboard's Top Album Picks 11/5/11.
In 1980, Billy Ray toured with the Roger Miller Band. Billy also worked as a guitarist with Herb Pedersen in the Laurel Canyon Ramblers, releasing the album Rambler's Blues in 1995 and Blue Rambler 2 in 1996 on Sugar Hill Records.
Billy Ray moved to Nashville, Tennessee around 2001 where he met David Gilbert Foster and Debbie Heavers (AKA Debra Lyn) and joined their band Soulgrass. Shortly after, Billy moved to Kentucky and toured and recorded with group for two years. Soulgrass were featured performers in the 2004-2005 Kentucky Performing Arts Directory and performed at numerous festivals and venues across the Southeast including Mayberry Days Festival in Mount Airy, North Carolina, and performed in venues such as the historic Mitchell Opera House, the world-renowned Station Inn and Johnson City, Tennessee's Down Home Pickin' Parlor.
During Billy Ray's long career, he performed with Bill Monroe and his Bluegrass Boys, toured and recorded with Ricky Nelson, toured with Roger Miller and the Dillards. Billy performed on numerous popular records with artists such as Johnny Cash, Fabian, Bobby Vee, Scotty Stoneman, LeRoy Mack and many others helping to popularize banjo music throughout America. He had a strong grasp of traditional bluegrass and was heard by millions of viewers from his stints on the Andy Griffith Show. His influence went far beyond bluegrass. He was one of the first to stretch the boundaries of the types of sounds that could be utilized and accomplished on the banjo.
Billy Ray has left an amazing legacy of recordings to be treasured by bluegrass enthusiasts and discovered by those new to the scene.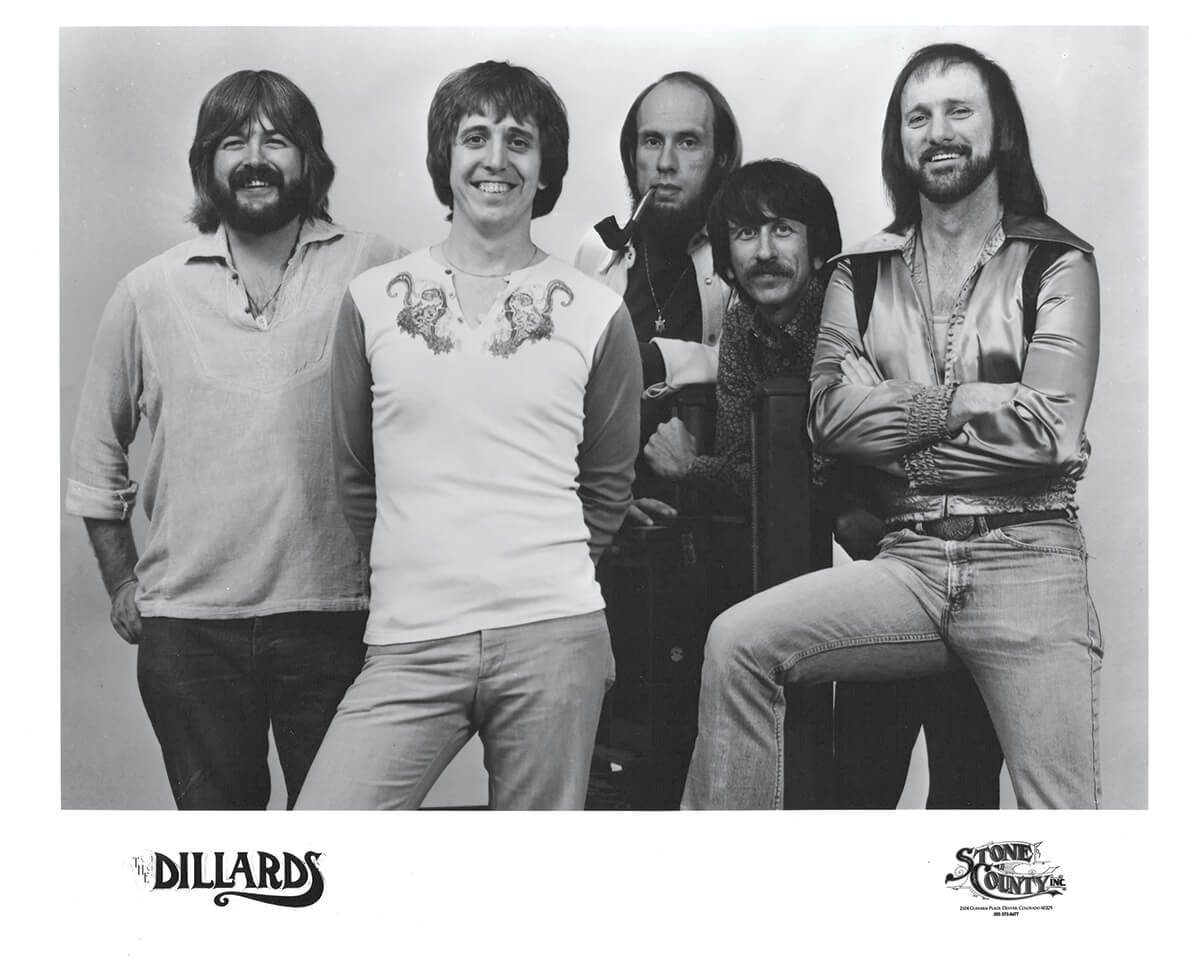 Billy Ray (far right) as a member of the Dillards.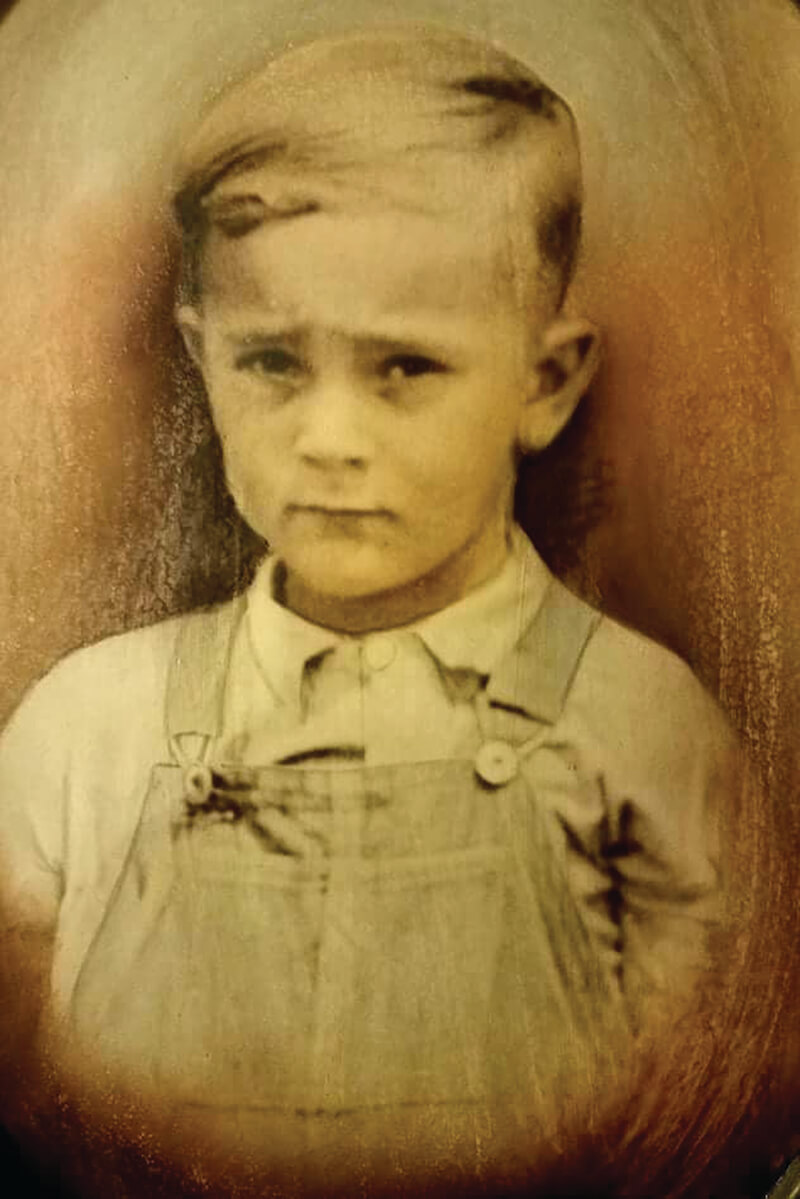 Above: A very young Billy Ray Lathum, Below: The Country Boys & Andy Griffith and The Country Boys at Ash Grove