You Can't Hold Me Close When You're Holdin' The Bottle
Release Date: 2021 | Palette Music Studios
Format: Digital Release (Dolby Atmos 7.1.4 MP4, 5.1 FLAC, 3D Binaural WAV & MP3)
For licensing info. Email: info@paletterecords.net
We are pleased to offer a new Dolby Atmos 7.1.4 MP4, 5.1 Flac and a 3D Binaural .wav and mp3 mix for "You Can't Hold Me Close When You're Holdin' The Bottle!" This includes vocal & instrument versions in each format and a 3D binaural bonus video of the title track from Debra's new album "I Can't Remember To Forget You 15th Anniversary Edition."
Dolby Atmos MP4, 5.1 FLAC, 3D Binaural Song and Video Package (Single)
Single package only available on this site!     
$2.99

BUY
Streaming/ Purchase Options:
(Certain devices are able to stream Dolby Atmos) on the sites below. The 3D Binaural versions are available on all major digital outlets world-wide.
About the Song
"You Can't Hold Me Close When You're Holdin' The Bottle" was written by Debra and recorded in June of this year. This is the first single from Debra's "I Can't Remember To Forget You 15th Anniversary Edition" album. The original album has been mixed and mastered in Dolby Atmos 7.1.4. This immersive format gives the it a new life and listeners an entirely new experience.
This song is truly a collaborative effort bringing together background vocals from our friends in the UK: Scotland, England, Ireland & the Czech Republic as well as musicians from Nashville and Canada.
Please read on to learn more about everyone who helped to make this possible. Many are artists that have their own projects available and we encourage you to visit their websites or links if you would like to learn more!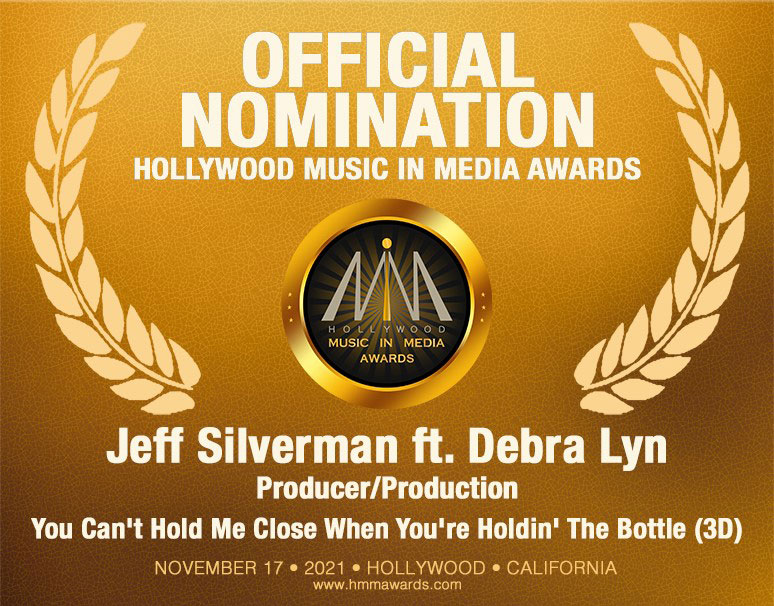 Thank You To All the Musicians & Singers!