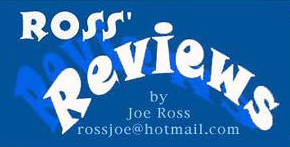 An earthy country sensuality . . .
Back in 2001, I became acquainted with Debra Lyn's singing and songwriting with her Kentucky-based group called "Soulgrass" that presented contemporary bluegrass with elements of soul, R&B, rock, country, and folk. At the time, it became very evident that Debbie is a prolific singer-songwriter whose expressive songs about relationships have a strong country feel.
Now Debra Lyn has a new EP, "I Can't Remember To Forget You," with seven new country songs that she wrote or co-wrote with her encouraging husband and the album's producer, Jeff Silverman of Nashville's Palette Studios. Debra's lead and harmony vocals convey an earthy sensuality. And their choice of instrumentation is much more country than bluegrass now, but they still realize the potential for acoustic instruments to convey certain moods in individual songs. The banjo and fiddle in "So Long Since September," for example, impart a slight rustic mountain feel to a contemporary storyline. Jeff's guitar, bass and background vocals are solid in the multi-layered sound that also incorporates many other top session players — Randy Kohrs (banjo, Dobro, vocals), Dave Pearlman (Dobro, steel guitar), Ken Lewis, Nate Morton or Jim Haydon (drums, percussion), James Mitchell (electric guitar), Mike Johnson (steel guitar), Gabriel Katona (piano), and Steve Stokes (fiddle, vocals). I would encourage artists looking for new material to closely peruse her lyrics and melodies on this rhythmically-enticing album. I'm sure you'll find some alluring songs that you can relate to. A song like "I Know" even has the accessible melody, bright lyricism and modulating arrangement that could make it a pop hit.
08.29.11 – Joe Ross
www.talentondisplay.com/joeross.html